Chloe
Joe is a very patient and understanding instructor, he never let me give up even when I wanted to. The workbook is amazing and it has everything you need to know about driving. Joe told me to watch some of the lessons on video and they helped me a lot. How Joe explains and talked me through everything boosted my confidence. I never felt awkward in any of my lessons as Joe is very proactive and very approachable.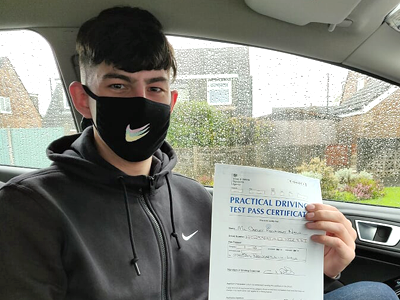 Oakley
The best
Joe was really helpful and was also reassuring with my driving lessons. I felt confident as I knew Joe was confident with my driving ability. I learnt how to correctly and safely drive a car with Joe in no time. I had an amazing time learning with Joe and will feel confident driving around as i have learnt with one of the best.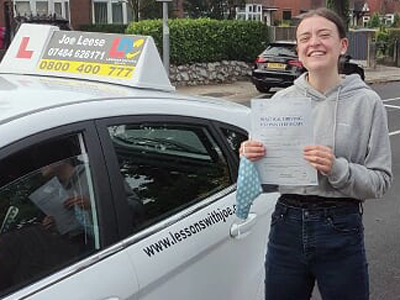 Lucy
1st time pass
Joe is a very calming instructor, he handled my driving anxiety perfectly. I felt comfortable and confident throughout my lessons. I would highly recommend Joe to any one wanting lessons.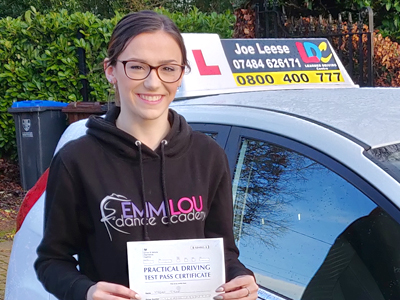 Megan Tyler
I enjoyed my lesson, they had a calm atmosphere and worked at the pace I wanted. I like the fact that my lessons were based around how I wanted to learn. I found the workbook really helpful when it came to preparing for my theory test. I received lots of help and support when it came to my theory test and practical driving test.
Bethan Wilson
Passed 1st time
Everything brilliant, no faults. Brilliant learning methods and Joe explains everything clearly and has lots of patience. Would highly recommend Joe as he is a wonderful instructor.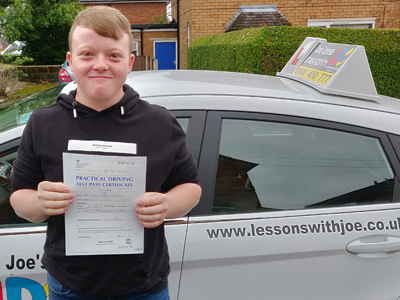 Liam McKie
Passed 1st time
I think that my instructor has been really patient, supportive and confident with me the whole way through. The workbook has been really helpful, especially revising for the theory and practical test. The videos have been helpful to watch and very informative. I would recommend Joe to anyone who's wanting to learn how drive.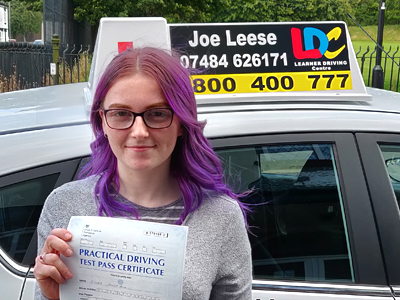 Chloe Oldfield
Friendly but professional
Found the workbook to be really helpful, especially the diagrams and step by step guides. I would highly recommend Joe as an instructor. He is very calm and patient at all times. Joe makes the lessons feel very relaxed but very informative, making him feel more of a friend then an instructor. Makes you feel at ease even when you've made a mistake and is able to talk you through where you have gone wrong.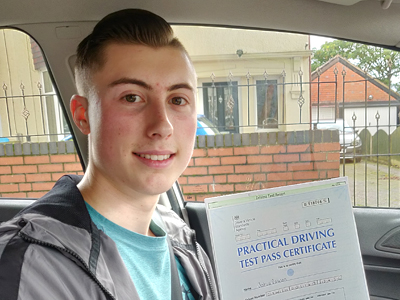 Joshua Dawson
Fabulous Instructor.
My instructor Joe was extremely good, and I enjoyed every lesson I had with him. he is an amazing teacher and has a really good personality meaning you can have a laugh with him on your lessons. I would recommend him to anyone wanting driving lessons and he is a fabulous instructor.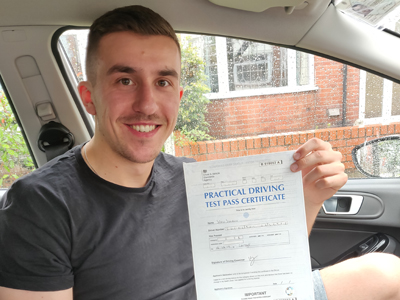 Silviu socaciu
Rainy Day.
I have enjoyed every single lesson that I have had with Joe. He is very professional and is able to answer all types of questions. He is helpful with a very friendly and positive attitude. He is very flexible when It comes planning lessons around personal circumstances and he will never let you down no matter how big or small your problems are. I would definitely recommend him to anyone,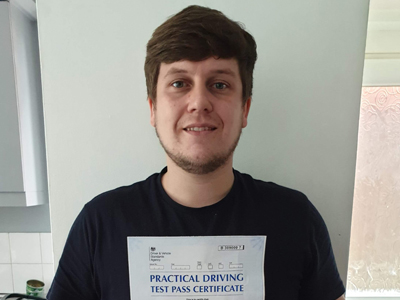 Kyle Wardle
1st time pass!
Professional, kind and welcoming. I found the lessons enjoyable and the workbook really helpful. I would recommend Joe to my friends and family as he's a fantastic instructor. thank you Joe, you Legend!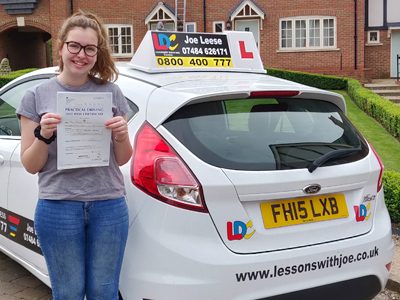 Megan Waring
Excellent Drive
I would definitely recommend Joe and the LD system! In general I find test situations hard, but Joe made me feel at ease and with plenty of encouragement and practice I passed!!!!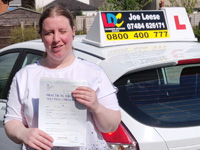 Tracey Hulme
3RD time lucky.
Joe is a very good Driving Instructor, he explains everything to you and will even show you or find another way so you do understand. I would recommend joe to anyone wanting Driving Lessons.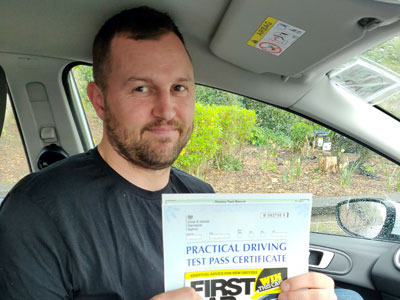 Lee Brassington
Passed First Time
My instructor was fantastic! The client centred learning system is a good learning method and helped me Pass my driving test first time. the learning books and videos are a good source for gaining more knowledge and experience. my instructor is also very good in the way he teaches, the methods he uses to help you gain more experience are 10/10. if I was telling anyone who wants lessons, I'd tell them to ask Joe.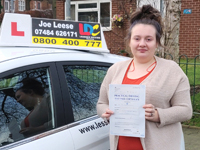 Paige Fuller
Midway pass course
Brilliant! very different then other instructors. actually listens and involves you in every lesson, everything is based around you and your learning. I will recommend to everyone, doesn't shout, explains everything and will even demonstrate. amazing, honestly wouldn't choose a different person to teach me. had confidence in me even when I had none in myself.